Who referred you?
Please enter your referrer's store name!
WWW. .PURETRIM.COM
CHANGE HEALTH STORE
Medical Advisory Board
Our Medical Advisory Board is made up of a widely respected group of practicing physicians. They come from a variety of specialties and backgrounds to give PureTrim a very informed outlook on the world of healthcare. They actively promote the PureTrim Products to patients and are involved in the development of educational tools for PureTrim Customers.
*Some of the physicians on the Medical Advisory Board are PureTrim Independent Promoters.
Dr. Jon Tanner, D.C.
Dr. Jon Tanner, a Chiropractic Physician, is licensed and Triple Board Certified in Chiropractic, Acupuncture, and Physiotherapy practice. He has operated his own clinic for over 20 years, and has helped countless individuals to achieve their best health.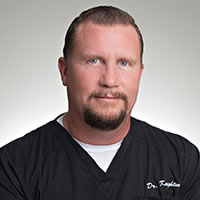 Dr. Gary Knighton, D.O.
Dr. Knighton is an Osteopathic Physician and a member of the American Medical Association. He is also the former co-chairman of President Bush's Physician's Advisory Board.
His successful medical practice and extensive work in nutrition have made him one of the most respected in his field within the last 15 years.
Dr. Joel Robbins, M.D.
A Medical Doctor, Naturopath, and Chiropractor in practice more than 25 years, Dr. Robbins is also an author, lecturer, talk show guest, and a former consultant for the U.S. Air Force fighter pilot health program.
Dr. Rose Richards, M.D.
Dr. Richards received her medical degree from Georgetown University School of Medicine and has been practicing Internal Medicine for over 15 years. She is very impressed with the results she has seen in her clinic and is now recommending the PureTrim products to her patients.